Reenactment Groups we work with...

Discounts to members of the following groups : The Order of the Horse , SLGA: Studiegroep- en Levende Geschiedenis, United States Zouave Battalion, 45EME,

Living History Resource Group, 62nd Anderson Zouaves NYVV, Australia, Germany, Spain, USA, Pike and Musket Soc. of Aust, Living History Fed. Belgium, ANA Australia, 73rd Regiment of Foot Australia, The Blue and Grey Aust, 42nd Highlanders, 92nd Highlanders, 21st EME, 51st EME, 3rd EME, Reenacting Independently for Fun QLD. Black Brunswickers QLD, 40th Foot, NSW Corps Canada, and The Asociación Cultural de Amigos del Museo Histórico Militar de Valencia, If you wish to register please email.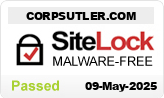 Customers Comments
William

The pelisse arrived this morning,

Fits perfectly and looks amazing

Thank you for the excellent service Chris




William,

The uniform arrived today and I am very pleased with my purchase. The quality and fit are great and I can't wait to wear it at our next event. Thank you much for your work. Another satisfied customer, Chris



Can thoroughly recommend Corps Sutler's products. I have a great Belgique Shako made by Bill, and the price below $200 was very fair. Stovepipe Shakos are simpler, and I am guessing cheaper.
John Dunn 73rd Reg Foot
"Mail order can be a bit of a gamble but I would say that I thought the quality of what I found on opening the box was first class. I had seen European sites offering very similar quality items at higher prices so was very happy to note that the goods were excellent, hand finished and had a realistic feel about them. Of course, one can spend more at other sites, but if you are looking for excellent re-enactment clothing that looks and feels correct, for a reasonable fee, the Corps Sutler are your first choice..100 % recommendation."
Stephen Abs Wisdom: Professional Museum interpreter, U.K
Hi William parcel just came I would just like to say thank you very much ..... all items are absolutely excellent delivery unbelievable in speed here in the uk if you order something mail order they tell you to allow 28 days ??? But thank you for a very nice easy transaction with an end result of total customer satisfaction if you can download this and put on your customer comments you are welcome thank you William I will be back for more and recommend you to my group best wishes your friend across the sea ......carl
I've just received the parcel and everything is PERFECT ! The 1812 Habit Veste is splendid ! I set the epaulets and it has a terrific look ! I 'll set the turnback badges this week end. I like the dark blue collar piping and the red turnback piping (typical for Grenadier). The tunic is 100 % regulation ! .
VIVE LA FRANCE et VIVE L'EMPEREUR !
Cheers,
Christophe
France
..
Thank you very very much for the jacket! it is perfect and everything I had hoped for !!!!
here are some pictures I took today for you of the British coatee and my 1812 habit I bought off you earlier in the year!
I am absolutely taken away with with craftsmanship and attention to detail to my requirements to many many compliments to yourself and the seamstress!
Kind Regards, A Holmes NZ
Amazing item and fast shipping from down under!...
Napoleonic - Guard Bonnet a Poils - Old Guard hat .....eamon2

Well made item. Excellent service!
Napoleonic - British Officers Epaulette...........jjboulevardier
Just what I wanted. Thank's.
Napoleonic - British Officers Gorget- Silver Plated......bryan28251
If you like Napoleonic stuff, this is the guy. AAAA++++
Napoleonic - Guard Bonnet a Poils ..............
isambrunel
.



William, the boots arrived and they are great. I am usually reluctant to order any kind of military reenacting boots online because they never fit right. These are really good. Thank you. If anyone asks about them I will strongly recommend you.

- johnf1698







.......All arrived safely, thanks. Very quick, here within a week. All kit looks good value will pass your details on to others.

Thanks again,

Mark




.......... Package received.

They look great and, equally important, fit great.

A quick transaction and a pleasure to do business with.

Rick




Subject:

french officers surcoat

hi bill

all arrived today in excellent condition, over the moon with both items they are fantastic fits me like a glove, thanks for all your effort and great service,see you soon

cheers jim
EXCELLENT service - EXCELLENT E-Bayer - THANK YOU - A+ + + + +
Napoleonic - French Officers Gorget Eagle.....marspel
A good purchase, a fast delivery! Super Ebayer
Napoleonic - French Shako 1810.........frases59
Great item, friendly seller, AAAAAAAAAAAAA++++++++++++++++
British Officers Gold Bullion Hat Cockade...videoactive
PERFECT +++++++++++++++ THANK YOU from ITALY +++++++++++++++++++++++++++++++
French Artillery Shako Plate 1806.....biliardino